Deanna Gisborne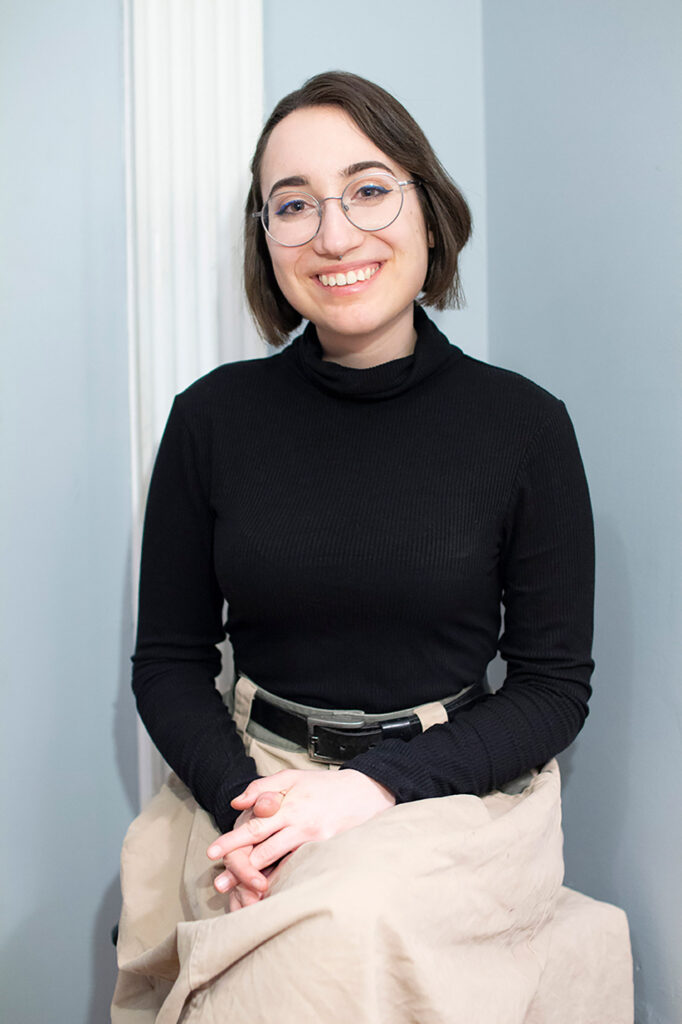 Deanna Gisborne is an artist living in Toronto, Ontario, originally from Orillia, Ontario. She is completing her Bachelor of Fine Arts at York University double majoring in Visual Art and Psychology. In her art practice she primarily makes figurative acrylic paintings, creating a psychological landscape through the language of magical realism and collage. She uses acrylic paint for its capacity to layer and for its urgency as a medium.
Deanna works with themes of spirituality and technology/urban life, depicting how they play into our lives as human beings. She notes an increasing separation from our bodies, a devaluing of our relationships, a suffocation of our inner senses and identities, an alienation from our natural foundation; and sometimes, an effort to adapt to these new conditions or recall our most fundamental truths. The figures in her work are in transformative states, being affected by their circumstances and perception of the world. Alone, the individual experiences the world in a way that is unique to them, that may not be logical or completely grounded in reality. Feminism is inherent in her pieces, as can be found in her portrayal of the generative properties of nature. In making art, Deanna aims to gain a greater understanding of her personal approach to life and the meaning of it, and create connections in others who identify with her work- to foster a common kinship and solidarity. In the future she hopes to continue exhibiting her work and developing her visual language, potentially through a Masters of Fine Art.
click on an image to see it full screen.
Copyright notice: The copyright for these artworks resides with the artist.
It is illegal for these images to be reproduced in any way or by any means,
in whole or in part, without the written permission of the artist.